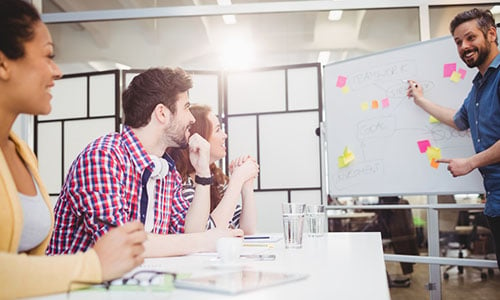 Optimize your hiring process with a professional recruiting service. Save time and expand your candidate pool. Eliminate inefficiencies in screening and attract passive candidates. Access expertise, technology, and unbiased decision-making. Streamline your process and build a diverse, talented team. Enhance your recruitment efforts today.
Permanent Hire
Designed to revolutionize your talent acquisition process. With our expertise and extensive network, we will attract and screen top-tier candidates who perfectly align with your requirements and company culture. From thorough screenings to negotiations and comprehensive onboarding support, we handle the entire recruitment process, saving you time and resources. Choose this option for permanent recruitment and unlock access to exceptional individuals who will drive your company's growth and success.
Temp Staffing
Experience the flexibility and efficiency of our Temp Staffing services. With our extensive pool of qualified temporary candidates, we quickly match you with skilled individuals for seasonal peaks, special projects, or short-term assignments. Scale your workforce, maintain productivity, and focus on your core business while we handle candidate selection and onboarding. Streamline your temporary staffing needs with our trusted agency.
Recruiting-as-a-Service
With the Recruiting-as-a-Service model we provide end-to-end support, handling everything from job profiling to candidate sourcing, screening, and onboarding. Our customized approach ensures a deep understanding of your unique requirements and long-term goals, enabling us to secure exceptional talent that perfectly aligns with your organization. Experience the efficiency and cost-effectiveness of our flat fee subscription model, as we streamline your hiring process, save you valuable resources, and deliver top-tier candidates who will drive your company's success.
Testimonials
Don't Just Take Our Word For It, Here Is What Our Partners Are Saying:
"Axe does an incredible job finding quality candidates based on your criteria. As someone who singlehandedly manages all things HR in my company, Axe has taken a load off my plate by streamlining the recruitment process. "
"Timely, highly responsive and very professional! The team at Axe Staffing proved to be true business partners. They took the time to really listen to learn about our operations, and as a result, successfully added high performing individuals to our team..!"
"Axe was incredibly helpful in helping us hire our CTO and we are currently working with Axe to help fill out other roles. They're professional and go above and beyond to accommodate you!"